Cuyahoga Falls OH

Automotive Alternator Belt

Import AutoCare, a recognized leader in the greater Cuyahoga Falls for battery charging starting repair and service, is currently updating our website's information about the various services we offer related to alternator belt.
Import AutoCare
2121 4th Street, Cuyahoga Falls, OH
Driving Directions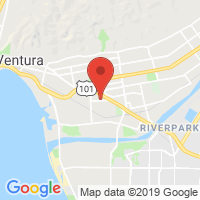 Weekdays:
8 AM to 5:30 PM
Closed Weekends
* Sat. by Appt., 24/7 Key Drop Box
TESTIMONIALS
. I feel that had I not taken my car to Import Auto Care that I may have been paying for a lot more than what was actually wrong with my car. I can not thank you enough for your honesty!
Karen Holcombe
Charlotte NC
Fast service at an extremely reasonable price. I will recommend to friends and family.
I have never had service like this place before!
Jeff Waite
Cuyahoga Falls OH
Will ABSOLUTELY give all my friends their number and address! Thank you so much guys!
Such professionalism and politeness is very rare coming from a big city...5 star on everything!
Christian Morasco
New York NY
Once you try Import AutoCare you will never go back to another shop.
I took my car to a dealer for an oil change. I was told that my car was leaking power steering fluid and it would cost $371.00 dollars to fix the problem. I took my car to Import AutoCare and they fixed the problem for $17.19! Great service!
Import Auto Care provides fast, friendly service at a reasonable price. And they ony fix what needs fixing!
Joe Halpin
Munroe Falls OH
Gregg is the Click & Clack of Summit County. Before taking my car to Import Auto, I checked with local mechanics and car dealers who have operated in Cuyahoga Falls for over 20 years.
Scott Banks
Cuyahoga Falls OH
Excellent service. Gregg is an honest businessman and his experience has helped me save money over the years
SPECIAL OFFERS
FREE
Free Battery Check
Don't Get Stranded by Dead Car Battery
Up to $25 Savings
New Customer Offer
New Import AutoCare customers can save up to $25 off any service or repair.