Share a Review
Import Auto Care
2121 4th Street, Cuyahoga Falls, OH
Driving Directions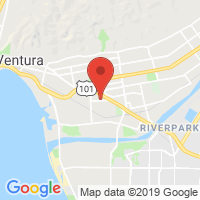 Weekdays:
8 AM to 5:30 PM
Closed Weekends
* Sat. by Appt., 24/7 Key Drop Box
TESTIMONIALS
Once you try Import AutoCare you will never go back to another shop.
Fred Hall
Munroe Falls Ohio
Excellent, honest service at good prices.
Jeff Vogelsong
Hudson Ohio
Can not speak highly enough on the prompt and quality job on my car. Price was very reasonable too. I will be back for all my car issues and maintenance.
Brian Bailey
Cuyahoga Falls Ohio
I really appreciate all that you do to keep me running safe!
Jennifer Kaiser
Ravenna Ohio
I took my car to a dealer for an oil change. I was told that my car was leaking power steering fluid and it would cost $371.00 dollars to fix the problem. I took my car to Import AutoCare and they fixed the problem for $17.19! Great service!
I have never had service like this place before!
Jeff Waite
Cuyahoga Falls Ohio
Gregg is the Click and Clack of Summit County. Before taking my car to Import Auto, I checked with local mechanics and car dealers who have operated in Cuyahoga Falls for over 20 years.
Scott Banks
Cuyahoga Falls Ohio
Fast service at an extremely reasonable price. I will recommend to friends and family.
I feel that had I not taken my car to Import Auto Care that I may have been paying for a lot more than what was actually wrong with my car.
Karen Holcombe
Charlotte North Carolina
Import Auto Care provides fast, friendly service at a reasonable price. And they ony fix what needs fixing!
Joe Halpin
Munroe Falls Ohio